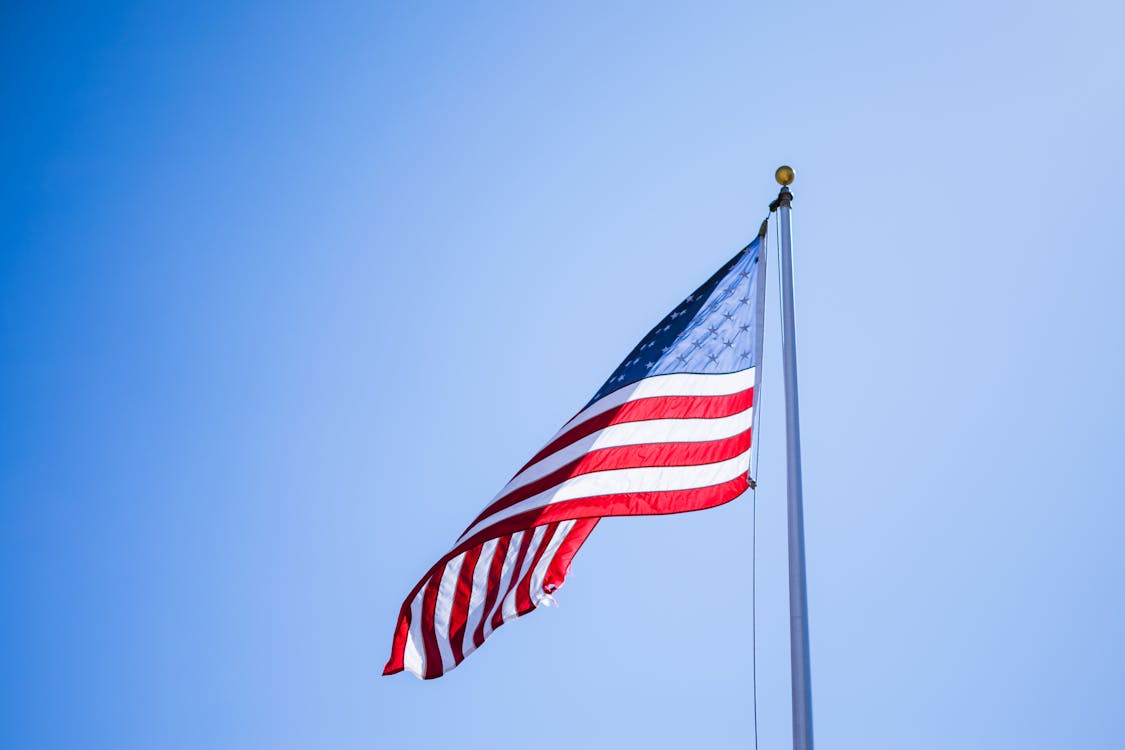 Today's article is the first of my 11th consecutive year of writing weekly Perspectives. Hard to believe, but very true! Thanks for your interest, thoughtful comments, and sincere appreciation.
Tomorrow is the Fourth of July, a federal holiday commemorating the Declaration of Independence of the United States on July 4, 1776. On that day, the Continental Congress declared that the thirteen American colonies were no longer subject to the monarch of Britain and were now united, free, and independent states.
The Fourth of July is a day to give thanks for the blessings of living in America, "the land of the free and the home of the brave." Most governmental offices are closed and services curtailed. Many businesses are closed for the day. It's a day to celebrate the unique freedoms we enjoy.
Last week I saw a news report titled St. Louis Park will no longer say the Pledge of Allegiance at City Council meetings. It appeared in the Jackson Star Tribune. St. Louis Park is a southwestern suburb of Minneapolis. Here's an excerpt:
The St. Louis Park City Council has decided to drop recital of the Pledge of Allegiance to the flag at its meetings, citing a desire to accommodate the city's newest and more diverse residents.
"I hope it's not too controversial," Council Member Tim Brausen said. "Our community tends to be a very welcoming and increasingly diverse community, and we believe our citizens will understand. I don't think we're going to be any less welcoming by not starting our meeting out with the standard ritual."
Not everyone was happy with this decision. One resident is quoted as saying her grandparents wanted to be American when they immigrated to the United States. She said she didn't understand how the council could eliminate this part of their history, calling it "obnoxious."
This St. Louis Park decision brought to mind an article I recently read about a speech given several years ago by Richard D. Lamm, a Democrat who served as governor of Colorado for twelve years (1975-1987). Lamm told Snopes: "Yes, it is a speech I gave a year and a half ago in Washington D.C. It was a 5 minute speech, and I am amazed and gratified it has received so much coverage." Here are a few excerpts from a revised version of his speech:
I have a secret plan to destroy America. If you believe, as many do, that America is too smug, too white, too self-satisfied, too rich, let's destroy America. It is not that hard to do. History shows that nations are more fragile than their citizens think. No nation in history has survived the ravages of time. Arnold Toynbee observed that all great civilizations rise and they all fall, and that "an autopsy of history would show that all great nations commit suicide." Here is my plan:
We must first make America a bilingual-bicultural country. History shows, in my opinion, that no nation can survive the tension, conflict, and antagonism of two competing languages and cultures. It is a blessing for an individual to be bilingual; it is a curse for a society to be bilingual.
I would then invent "multiculturalism" and encourage immigrants to maintain their own culture. I would make it an article of belief that all cultures are equal: that there are no cultural differences that are important. I would declare it an article of faith that the Black and Hispanic dropout rate is only due to prejudice and discrimination by the majority. Every other explanation is out-of-bounds.
We can make the United States a "Hispanic Quebec" without much effort. The key is to celebrate diversity rather than unity. I would encourage all immigrants to keep their own language and culture. I would replace the melting pot metaphor with a salad bowl metaphor. It is important to insure that we have various cultural sub-groups living in America reinforcing their differences rather than Americans, emphasizing their similarities.
Having done all this, I would make our fastest growing demographic group the least educated – I would add a second underclass, unassimilated, undereducated, and antagonistic to our population. I would have this second underclass have a 50% drop out rate from school.
I would then get big foundations and big business to give these efforts lots of money. I would invest in ethnic identity, and I would establish the cult of victimology. I would get all minorities to think their lack of success was all the fault of the majority – I would start a grievance industry blaming all minority failure on the majority population.
I would establish dual citizenship and promote divided loyalties. I would celebrate diversity. "Diversity" is a wonderfully seductive word. It stresses differences rather than commonalities. Diverse people worldwide are mostly engaged in hating each other, when they are not killing each other. A diverse, peaceful, or stable society is against most historical precedent. People undervalue the unity it takes to keep a nation together. We can take advantage of this myopia.
Then I would place all these subjects off limits – make it taboo to talk about. I would find a word similar to "heretic" in the 16th century – that stopped discussion and paralyzed thinking. Words like "racist" or "xenophobe" that halt argument and conversation.
Having made America a bilingual-bicultural country, having established multiculturalism, having the large foundations fund the doctrine of "victimology", I would next make it impossible to enforce our immigration laws. I would develop a mantra – "that because immigration has been good for America, it must always be good." I would make every individual immigrant sympatric and ignore the cumulative impact.
Lastly, I would censor Victor Davis Hanson's book Mexifornia— this book is dangerous — it exposes my plan to destroy America. So please, please — if you feel that America deserves to be destroyed — please, please — don't buy this book! This guy is on to my plan.
For the full text of Lamm's speech go to: https://www.snopes.com/fact-check/richard-lamm-on-multiculturalism/.
Knowing the controversial nature of this topic and realizing many Americans, including some of my closest friends and numerous readers, would see Lamm's speech as radical, myopic, short-sighted, discriminatory, and even unpatriotic, I was reticent about addressing it.
Yet my sense is that although many traditions of German and Wendish origin were observed after our forefathers and foremothers settled in America, our genealogical and spiritual patriarchs and matriarchs accepted American principles and values and chose to support and become part of the country that, for the most part, welcomed them with open arms.
If any organization or country is to survive, there must be an overwhelming sense of unity of purpose and values, while allowing reasonable diversity among its members and citizens.
Much more could be said on this topic, including the role of the church and its constituents in promoting and participating in responsible resettlement efforts. Lutheran Immigration and Refugee Service is one such organization. Many individuals and congregations are also involved.
Remember the words of Jesus in Matt. 25:35: "I was a stranger and you took me in." I'd surely like to believe we can do that without destroying America!